Post by deepseeker on May 31, 2015 21:17:37 GMT -5
CoinGuy and myself spent a beautiful sunny, Friday afternoon exploring an old park, looking for hidden treasure. We had perfect weather, nice terrain, machines working well, too bad the black flies were thick as thieves. I don't mind them too much when I have my phones on as I can't hear them. Just the occasional bite reminded me they were there. CG however was enduring a full-on frontal assault from the buggers and was threatening to go charging thru the bush like a mad moose. We hiked over hill and dale but only really found one honey hole, although I'm sure there's more. We both mined it to death but I had just had my lucky horseshoe re-implanted and was rewarded with a bunch of silver coins. Afterwards, we dropped in on another old friend for a campfire, beerverages and dined on grilled offerings. compliments of Chef CG. Sat around the fire, yarned and rubbed fly bites. Not a lot of stuff came out of the ground but that's not what it's always all about; just getting out and spending time with great friends was worth the pint of blood!
Cheers,
DS
Look at the size of that Minie ball, must be 50 cal. Couple of old slugs too.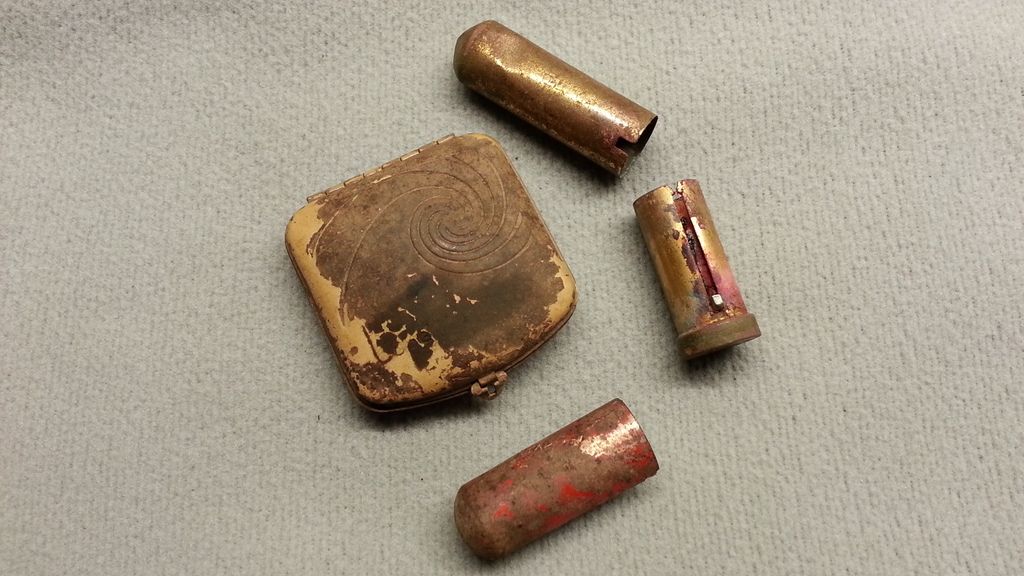 The spot we found must have been a picnic spot as the makeup paraphernalia was everywhere. Here's an old compact and lipsticks.
That's got to be my 10th '68 dime and not a single silver one.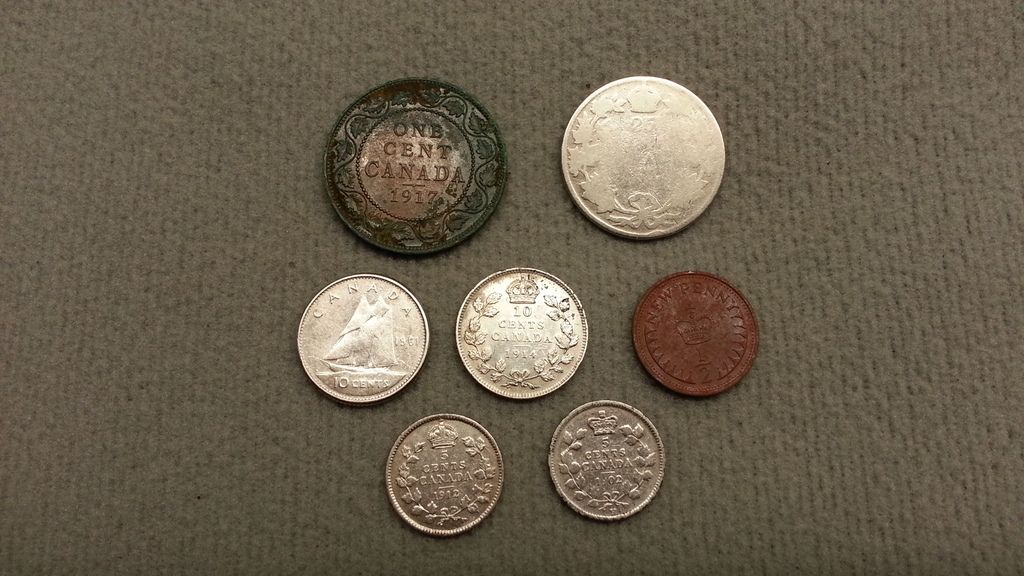 That's the most silver I've ever dug in a single day and my first old-style quarter. All in pretty good shape with the exception of the quarter unfortuantely. The large cent, fishscale and dime all came out of one hole.
CG tells me the 1/2 New Penny was from the early 1970's and only made for a year or two. First one I've found.
Happy hunting
DS