Post by Leslie Sarkany on Aug 14, 2015 17:14:02 GMT -5
Lord have mercy. Marie wanted to come to the doctor as Nogo was going in for a transfusion of new blood (oil change). Of course there was a restaurant right across from Dr. Hyundia's which we took advantage of. I pleaded my case that I was broke and Marie paid and to boot I borrowed $40 from her. And I thought Nogo was high maintenance! Anyway Nogo was okay and Hunny Bunny near broke. Dropped her off at the Dixon Med Center to meet up with her sister who was seeing a specialist.....nothing to serious ...Praise the Lord.
Of course as always the F3P and Seahunter Mk11 were in the trunk. Started with 2 playing fields that netted a silver turtle then two water spots to round off quota with a silver religious medal being swished. Great to be in tight with the "Big Guy" again as next to dinkies religious things are my fav finds.
Total for the day was quota plus 10 @ $4.48 or there about,3 keys,small clip on bow,silver turtle,spiffy dinkie, silver religious medal and that is that.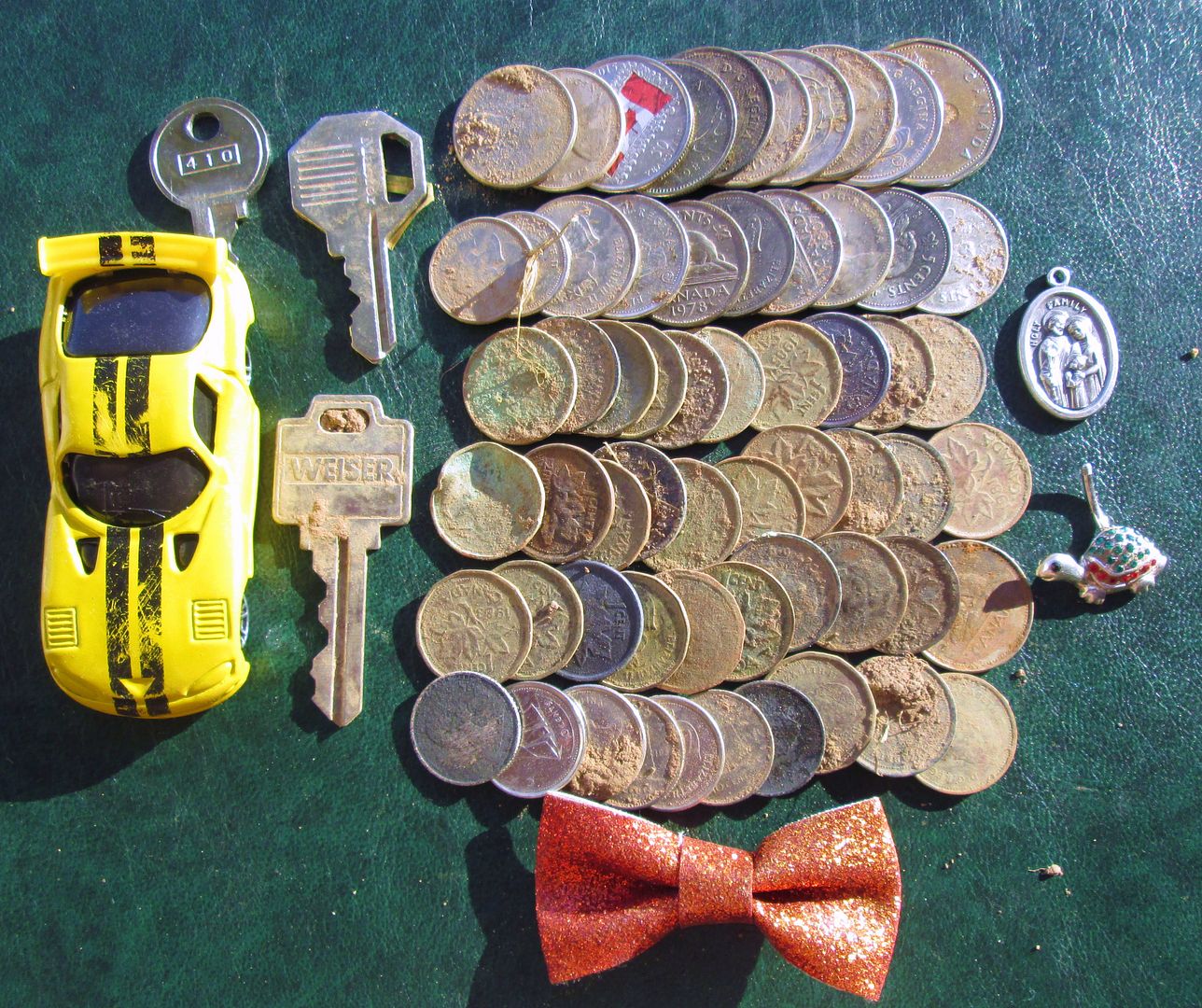 Came home to an empty abode so I thought it appropriate to play Hank Williams "I'm so Lonesome I could Cry" do a wash, and drink gin and pink lemonade for medicinal purposes. Think a few days off from digging and swishing are in order and nothing to do with 12 hour night shifts a coming this weekend. Oh joy! Hank Williams continues with "Hey Good Looking what you got Cooking"