Post by coinguy on Jun 27, 2016 6:02:51 GMT -5
Hello again from the end of June. I'm sorry if the title of this thread is a bit misleading. June wasn't very adventurous. I've only been out four or five times, but I believe I've done well nonetheless. Here's the reason I don't get out much anymore.
Our back yard is inaccessible to machinery of any kind, so I had to dig this out completely by hand and then wheelbarrow 22 metric tonnes of gravel back into place. Hopefully we'll have concrete poured by next week.
Here are some of my better finds for the month. I was able to dig an old scout camp and found some junk jewelry along with a silver quarter but most of this stuff came from the Dartmouth Commons.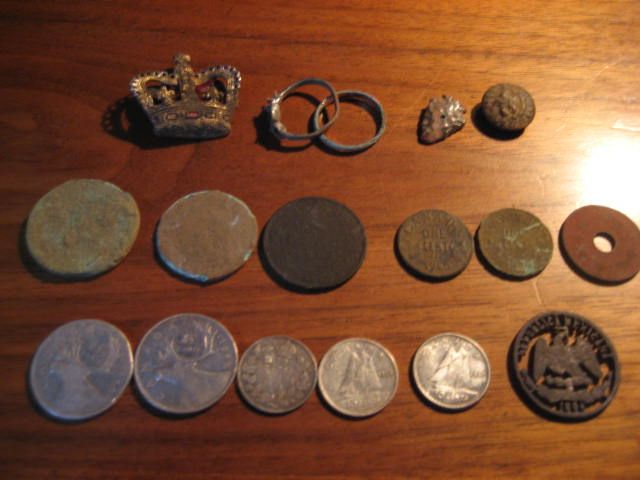 Poor quality picture but here they are; a Bouquet Sous, two large cents (1887 & 1902), some nice older pennies (1920 & 1929), a Japanese coin, Two silver quarters (1940 & 1947ML), three silver dimes (1928, 1954 & 1960) and best of all,
a Republic of Mexico 25 Centavos from 1884 that was cut out to make a brooch. It's a one of a kind as far as I'm concerned. I've never dug anything like this before. On the back of the coin are the two solder marks from the pin.
Pretty cool.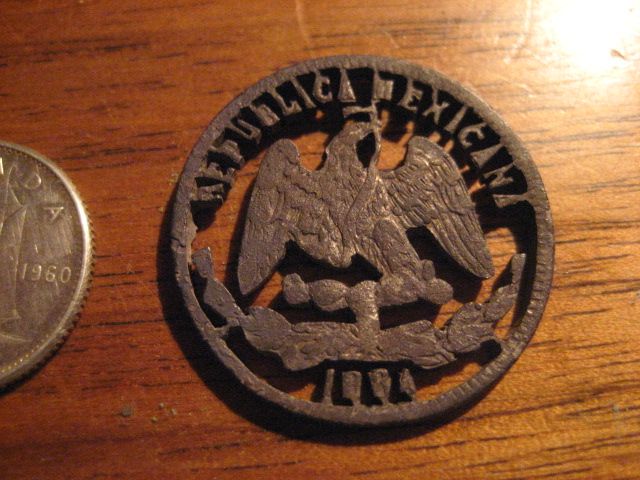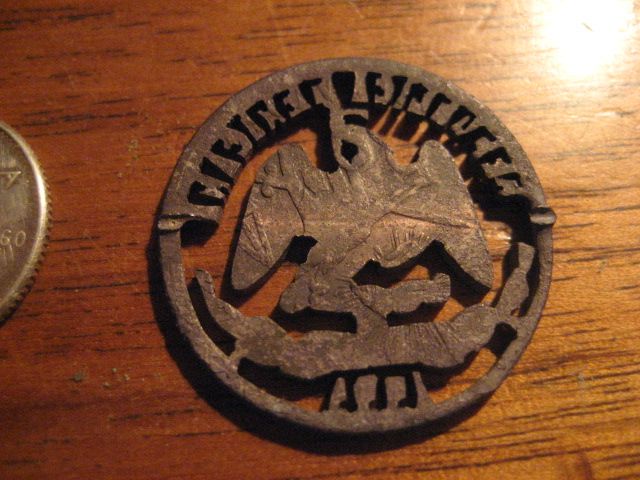 Have fun out there guys and please check for ticks. I found another one on me a couple weeks ago. He was so big that he got his own census form to fill out.