Post by coinguy on Nov 1, 2016 8:05:27 GMT -5
Here's proof to the adage " you won't find anything if you don't go out ". I made it out detecting a whopping 3 times this past month. A total of about eight hours. Yesterday was October 31th and I realised that I hadn't dug a silver coin all month. So off I went to my go-to place to try to change that. Lucky me, I found three silvers in less than an hour and still had time to make it home to hand out goody bags to the kids.
I've spent the entire month working on my shed. The last week or so I've had slave labor to help (daughter came to visit with her boyfriend) so I've been moving machines in. The building's not complete but I'll take the help when I can get it.
Here's a picture of the cedar shingles going on. If you're ever thinking of doing the same thing...maybe think about it a bit longer. Cedar shingles are painfully slow to install. Each one requires fitting and trimming. The higher you get, the longer it takes.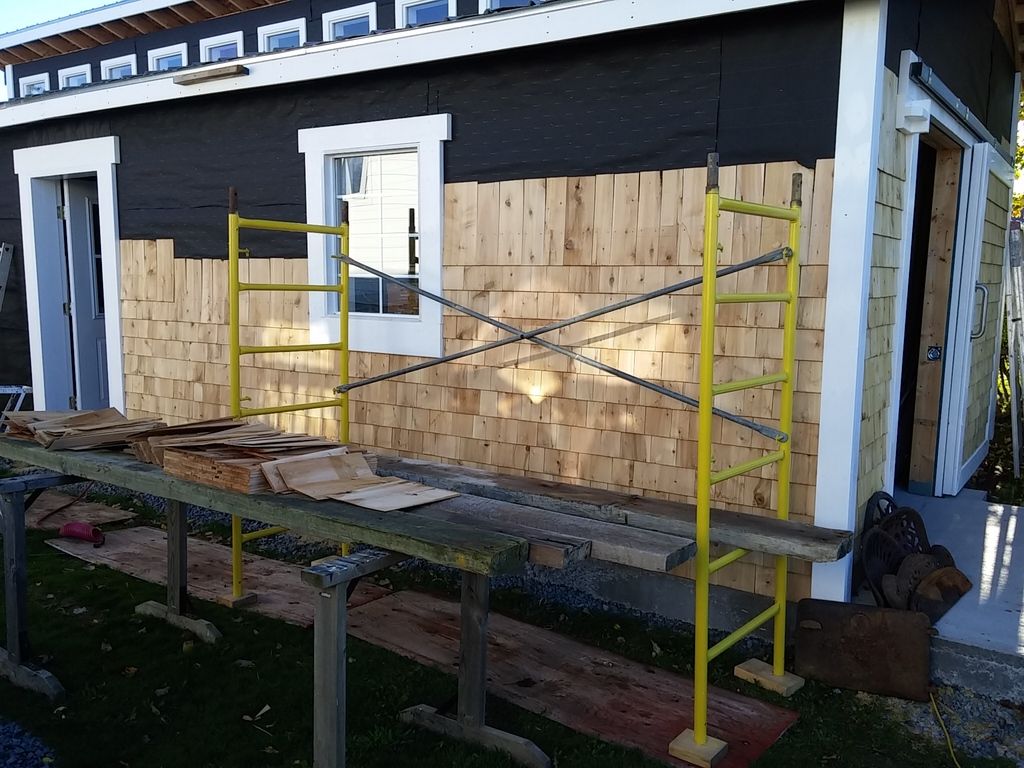 Here are my finds for the past month. Most of these items were recovered on one trip to the Lunenburg area. Last night's outing netted me 2 silver dimes, a silver quarter, a 1888 LC & a 1942 Newfie penny. Not bad. In total I found 18 large coppers, 7 old buttons, a crotal bell, a homemade fishing weight, some horse buckles, the obligatory bullet casing (50 cal. no less) and 5 very early shoe buckles.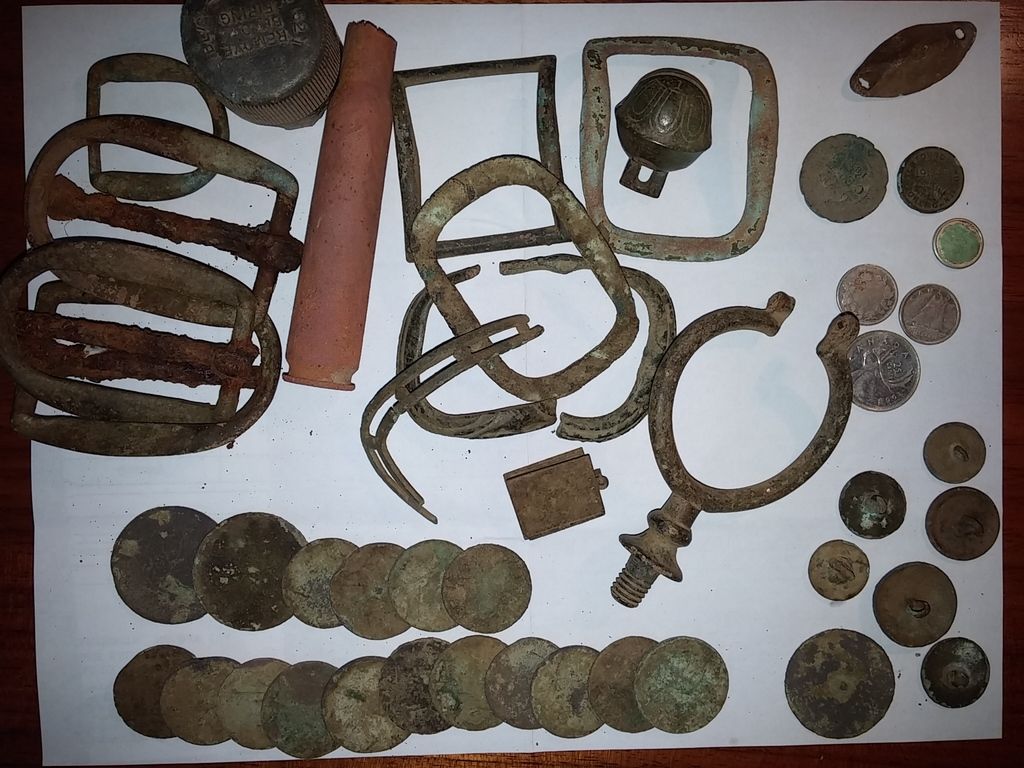 The next few weeks are going to be a race between my stamina and old man winter. I don't think I'll be able to get out much so next months posting might be my wrap-up.
Hope you all get out and do well.
jr.