Post by coinguy on Dec 5, 2016 11:04:53 GMT -5
Well the end of the season came faster than I wanted but there's not much I can do about it. I don't think I've been out three hours in the last month and probably won't make it out again before freeze up so I thought that I might as well call it a day. I've had a fantastic year considering how few times I went out. Most seasons I go out for an hour or two almost every day. This summer I could only make it out once or twice a week. As most of you know, I've been building a workshop for myself and that took 1st priority over the detecting, for this year. It looks like the shop will be completely finished before spring and I hope to take up the digging a little more seriously next summer.
Here are a few pictures of most of the stuff I've found. 1) some of the nicer and older coins. 53 silvers! my best in over 10 years, 2 gold rings, 2 silver rings, 17 Canadian large pennies, 30 pre-confederation or British coins, and 10 foreign coins.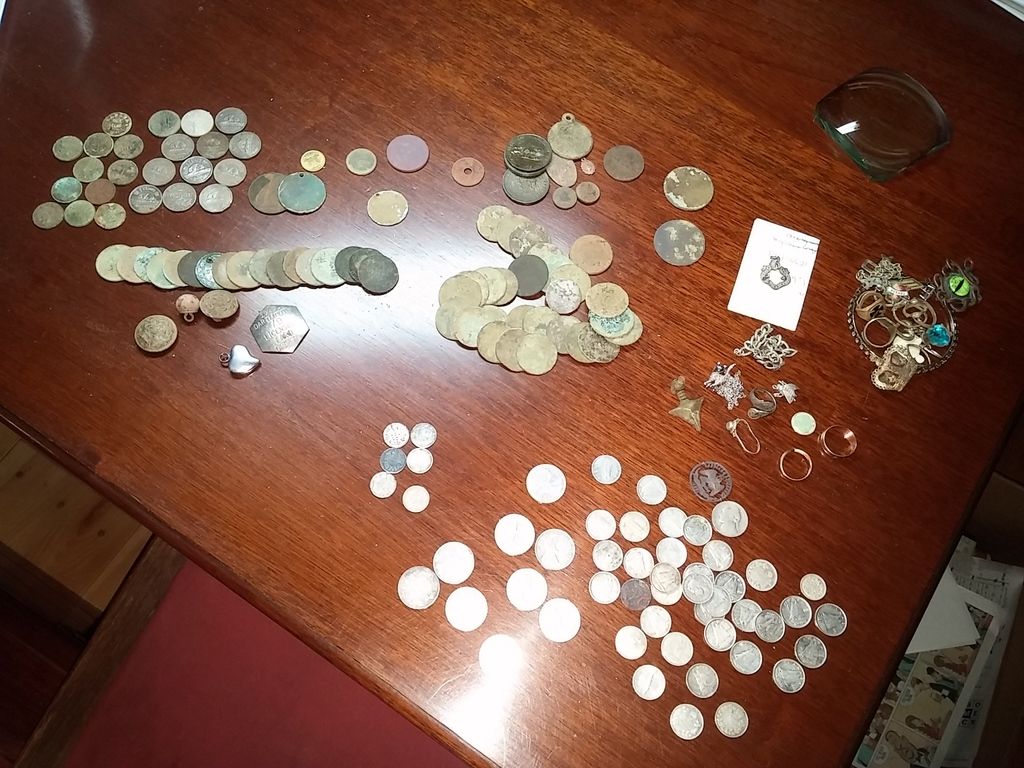 I spent most of my season looking for older things, not modern change, so there's not much of it this year. 2) $132.55. I think there may have been a bit more but I "gave" some of it to my close friend Tim Horton.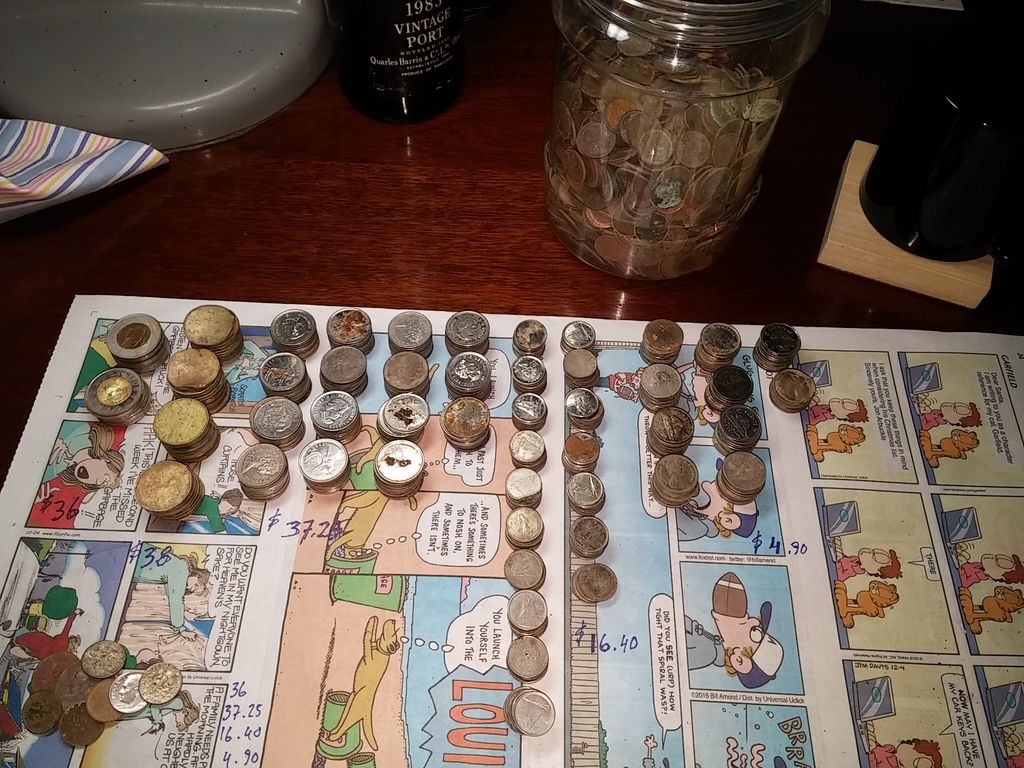 I didn't count the pennies.
3) Here's the pile of other stuff. I gave away all the sunglasses and most of the dinky cars that I found. I've filled 4 five gallon pails with garbage metals that I've since taken to the scrap yard.
4,5 6) Some Crotal bells, Buttons & Bullets.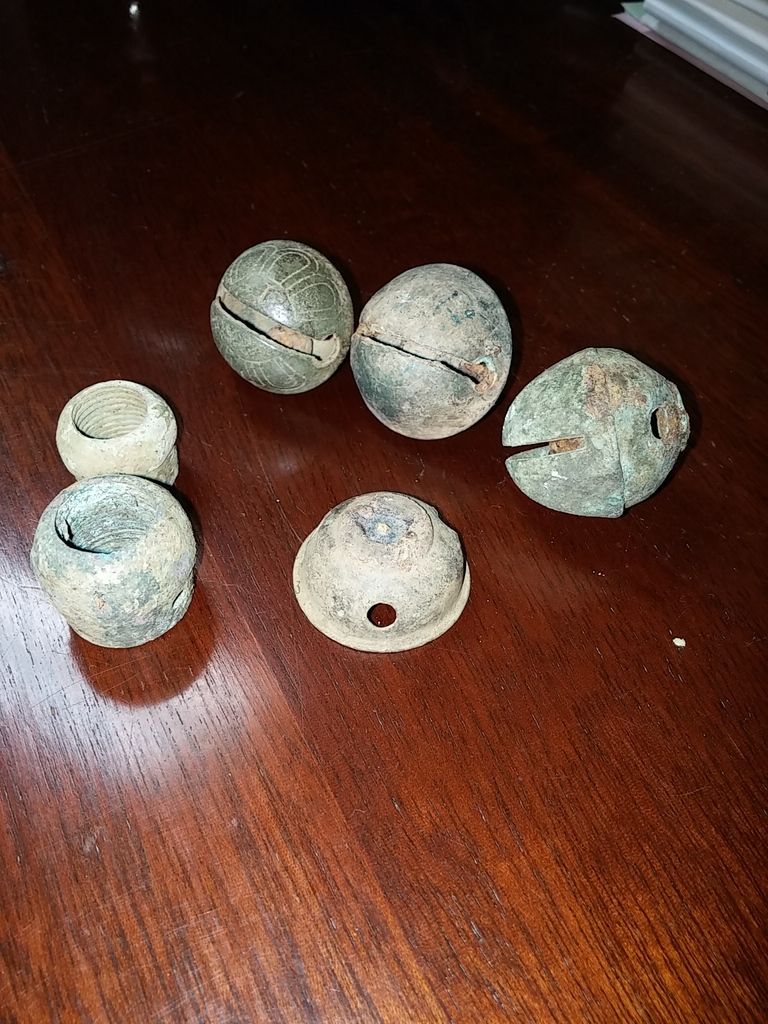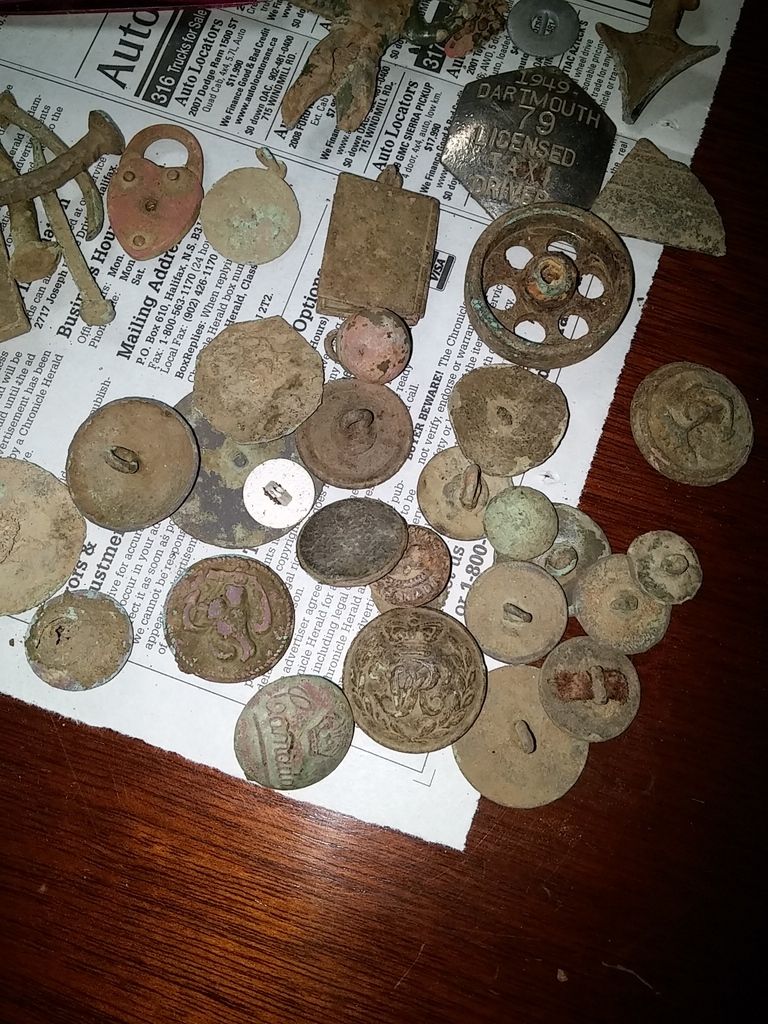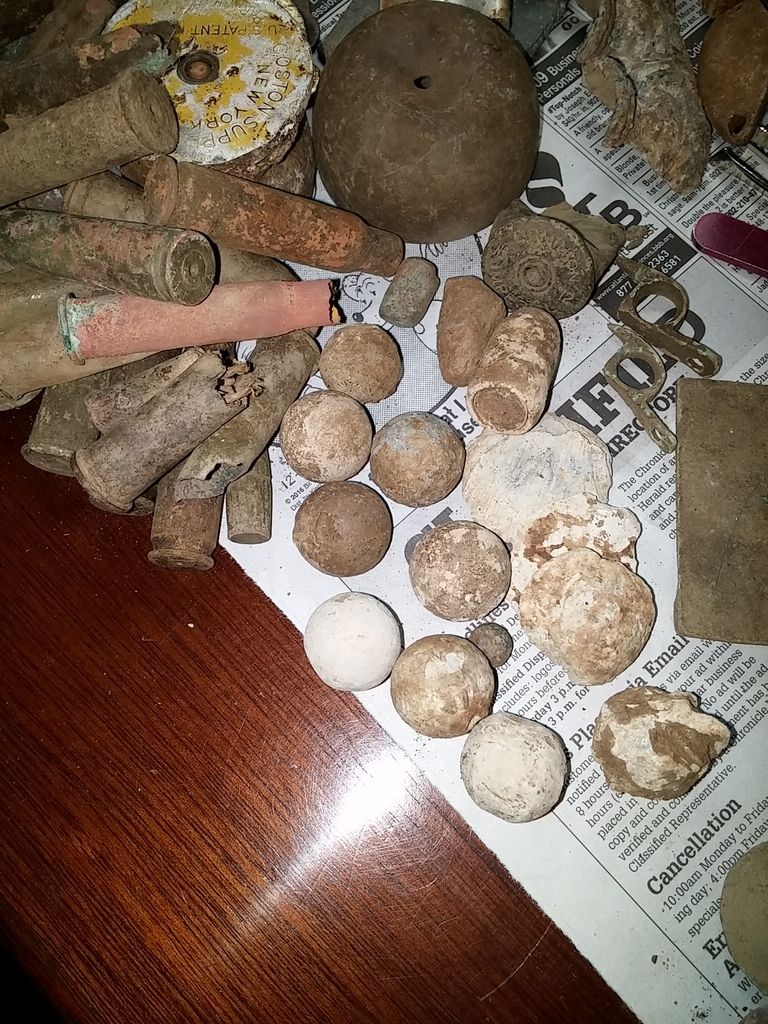 7) Lots of buckles this year. Some of which are very early shoe buckles.
And the best for last. These are my two favorite items of the season. A homemade lead sinker found amongst the shoe buckles from the 1600's and 1700's and a homemade tent stake from a 1920's - 1930's campground. Why this you might ask? I work with metal for a living and grew up without a dime in my pocket. I can appreciate the necessary amount of work that went into this simple item. It has hammer dents on it from being used. It was painted. Somebody went through a lot of effort to make this and I'm sure they missed it after they lost it. I think it's cool.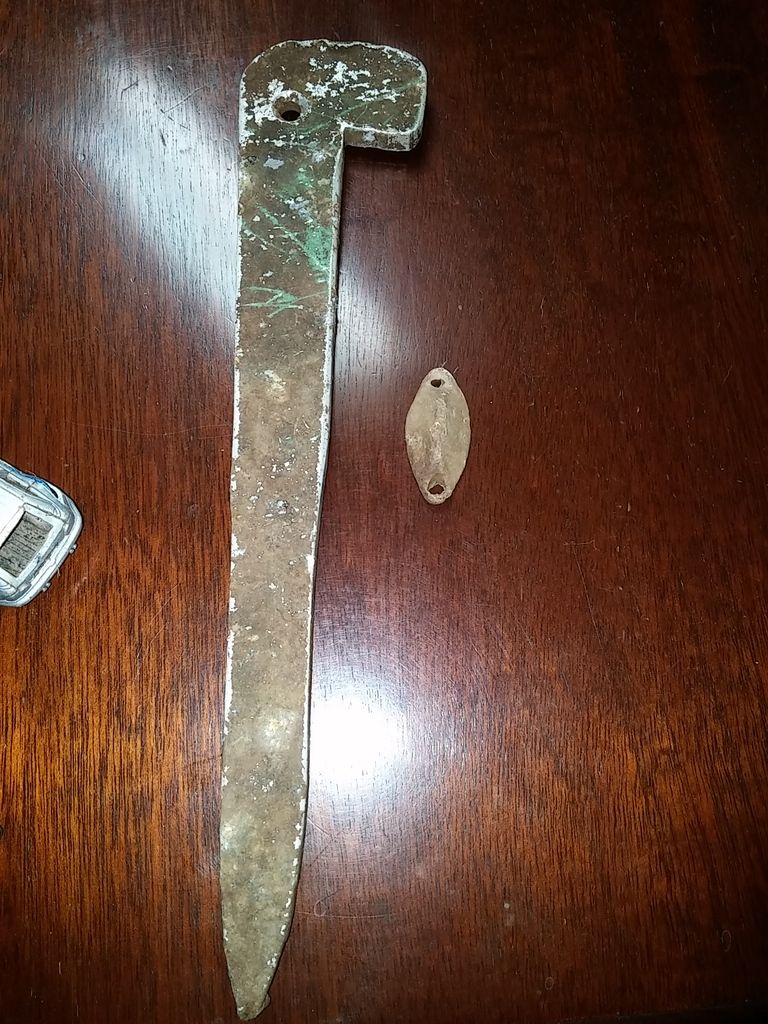 I hope everyone did well this year. Let's see some pictures guys (and girls).
bye for now, CG