Post by Leslie Sarkany on Sept 27, 2010 16:03:52 GMT -5
From the land of the Bluenose.....night shifts went rather smooth especially Saturday.....I was off. Day started with our year end ball party and the bouys were practising their gold medal skill.....drinking beer! So much beer and so little time.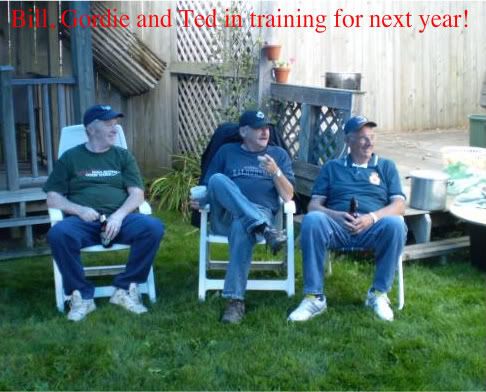 Ladies relax as Guy (token Frenchman on the team) and Steve direct the bringing out of the food.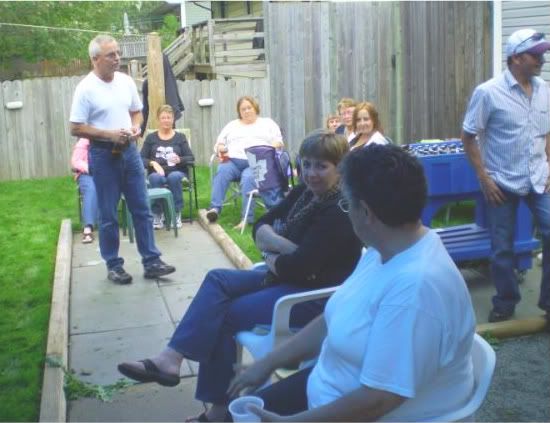 Just as this happened it was time for the Bluenoser to leave.....darn. Family reunion time on Marie's side.
Linda shown relaxing!
Marie's niece Sheelly and her dad Steve seem relaxed!
Marie's mother Donna up and ready to party.
And the hunny bunny wound up tight.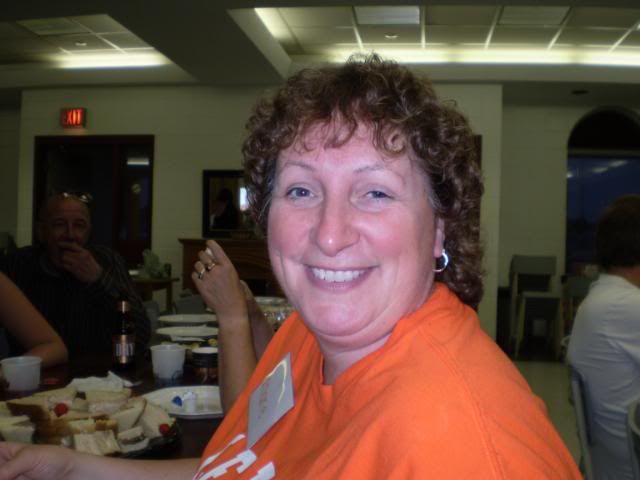 Marie's brothe Bob and his wife Kathy .......need a hotel room
as Nephew Cory works the room.
Thank goodness that was over and back to work on nights Sunday. No digging for this bouy.
Woke up Monday morning and here how it goes.
1025hrs.....work calls and wakes me up whereas i now have a shift for Tuesday my day off.
1105hrs on field digging quota
1156hrs at Tim's for coffee to stay awake
1238hrs qutoa finished
1400hrs pick up the boss at work
1500hrs sleep
1900hrs at Springfield Lake umping a double hitter
0500hrs back to work
Have time off come Friday and going for a combo dig i hope.
Quota was 54 coins @ $2.57 added to the back to the UK Fund and one tired bouy.