Post by Leslie Sarkany on Aug 11, 2011 14:23:30 GMT -5
From the land of the Bluenose.....it was a wet day. A dank day. A day that was made for digging. A day that was so rotten all the rugrats were at home driving their parents crazy. A wet day that even the ducks looked for shelter but Navy Davy and I knew.....it was a good day to dig.
First stop was a playing filed and I eyeballed Woody who I'm sure was water logged!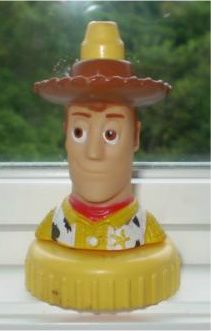 Of course that old snake in the grass Navy Davy eyeballed one!
Gave it to me to take home and cook for supper. Let me tell you me son I hold the line at plastic red snakes as they are much too hard to digest.
Off to another playing field and ND having a grand old time pulling out this massive silver bracelet. Man what a super find!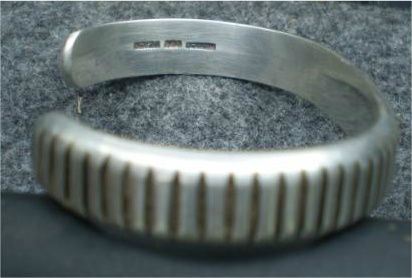 ND weighed it and it topped in at 34.5 grams. What a honker. Added to his total for the outing was a Hitman Pin and 37 coins!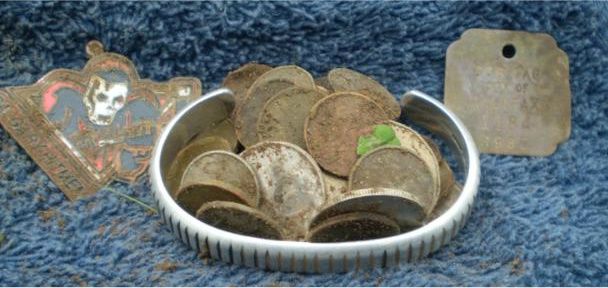 As for this bouy a skull ring, zipper(helps keep the mouth in check), rhinestone cross and 48 coins @ $4.79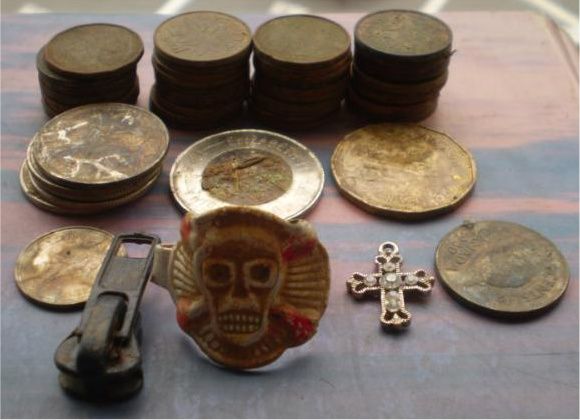 Double silver with a century (Thursday)
From the land of the Bluenose.....after dropping Marie off after a Tim's...........in the fog I headed Otto due north and hit a playing field that I have already taken over 200 coins off. Had exit sign that indicated a Tim's..had to stop and get another cup of mud. Man with all the money I spend there I could fore go a dig in the UK and hit Panama City....might yet.
Anyway left the Pro in the trunk, smelt a skunk, saw one and dug away for 3 hours. Last time at this playing field a coyote gave me the eye figured I was bad and chewy for his diet and left. Wild place me son.
Anyway felt weird not digging with ND but he was otherwise occupied.
Take for the day was a super large button with gold gilt on the other side, "Keep your dreams alive" pin. 1962 dime, 1952 quarter and 118 coins at $17.41 added to the "Drink Guinness in the UK Fund."