Post by Leslie Sarkany on Jun 22, 2014 15:41:54 GMT -5
Called Navy Davy and we himmed and hummed about going out. Not in the cards but after a few hours at home I was rearing to go. Out came the 3/4 wet suit, Seahunter Mk11 and the Freedom 3 Plus and away I went. Hit a local water spot that I had to myself and a few seagulls. They way they looked at me in my suit got me to thinking that they were thinking I was a beached whale....wrong..... was fresh water!
Knee deep.....knee got cold then numb.....waist deep.....some shrinkage.....chin deep.....numbing of the brain.....that I didn't really notice!
Not much there and motored to another lake again with limited success.
Changed outfits in the car.....contortionist I'm not. Then stopped at a playing field that easily was giving up it's coins. Was minding my own business when this elderly gentleman approached me and started a conversation......from what I was doing ,to retirement and then politics. The fellow was retired from the federal government (told me he was 73). A filibuster of a one sided conversation as I'm totally apathetic about politics and have never voted in my life. Being a bit of a trickster I really got his attention by telling him I had a senator in my back pocket.....and pulled him out along with a Bermuda one dollar coin.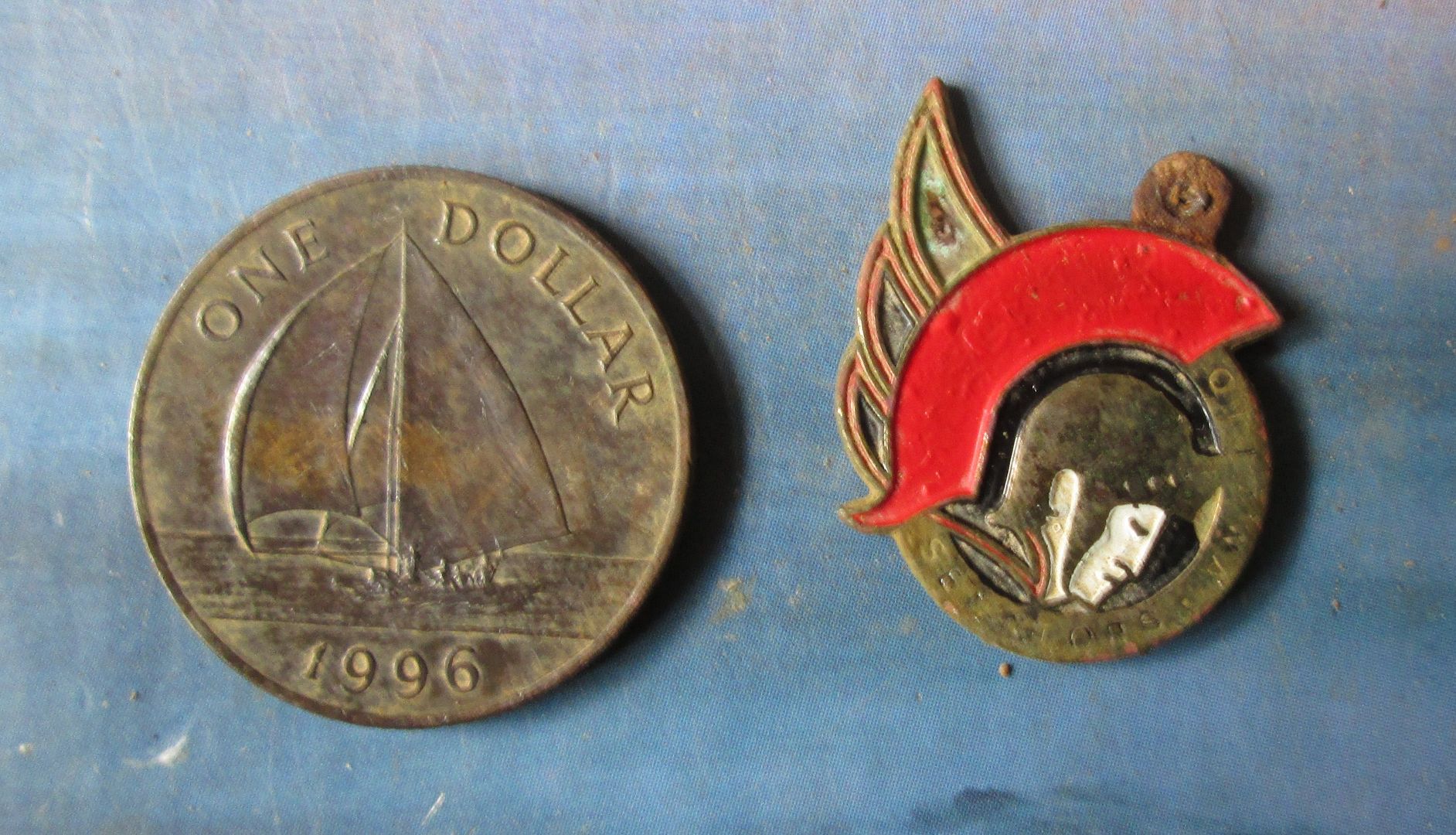 That got a laugh (for those that don't follow hockey that is the crest of the Ottawa Senators hockey club.) I followed that remark by asking him..."What do the senators in Ottawa have in common with the Senator's NHL team? Both are no good for anything , don't work at all and spend most of their time in Bermuda golfing!
After a good 45 minutes my new , found, retired friend limped off into the sunset as I quickly finished quota so I could get home to watch the World Cup match.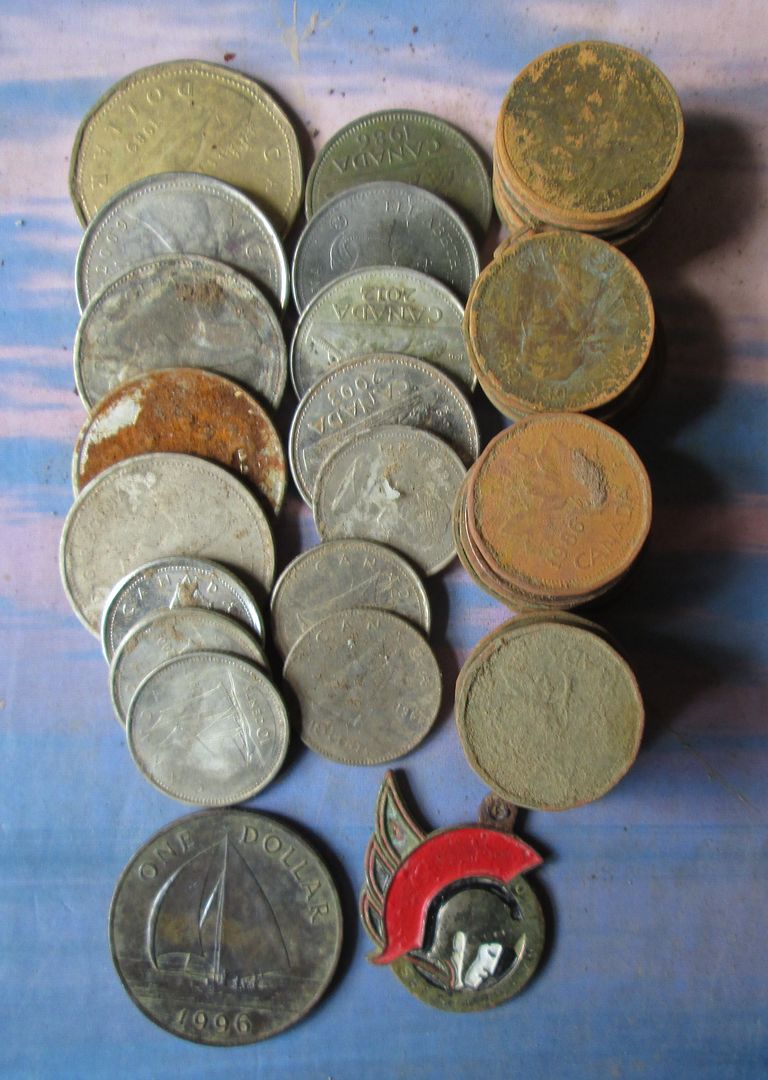 Mr. Man are Algeria and Korean republic pumping out the goals!